The EBA monitors the regulation of the European finance sector to help protect savers, investors and consumers.
The EBA's supervision is well respected in the industry and its benefits are felt by everyone in the EU.
Now the EBA wanted to present its achievements to the general public. It wanted to reach outside the banking bubble.
So, we helped develop a visual-led narrative for a scrolling infographic. We distilled a complex, 116-page report into a dynamic, four-minute read that would appeal to the widest possible audience.
This allowed the EBA to clearly explain the positive impact it has on everything from the rise of cryptocurrencies to the Covid pandemic response. We used data visualisation and plain language throughout.
Our aim was to develop a coherent story that could be shared in bite-sized chunks on social media, without trivialising the important content. This would help improve trust, transparency and accountability for EBA's work.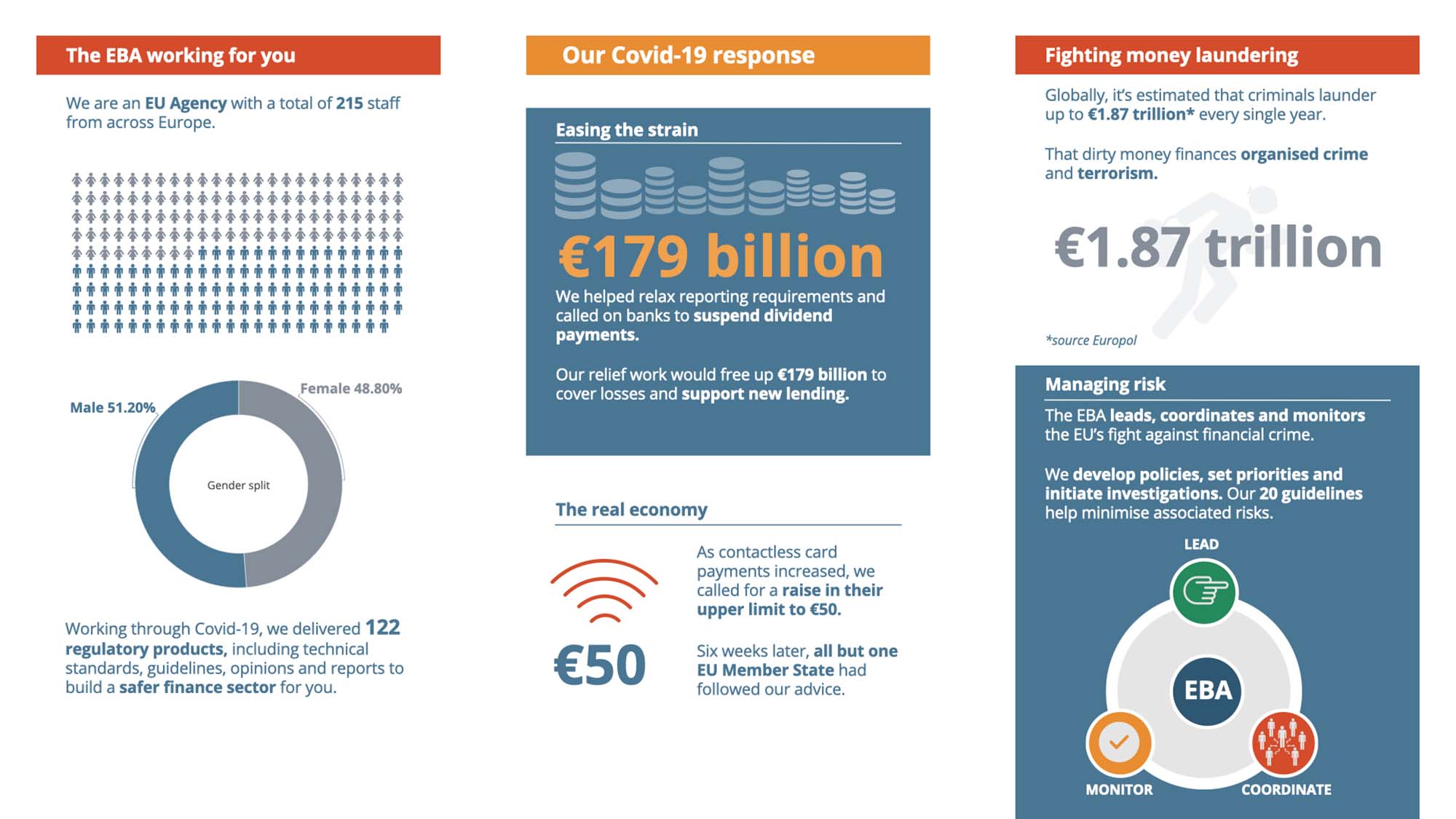 The results
The mobile-friendly dynamic report was easily embedded on the EBA's website. In less than four minutes, readers were able to get a clear overview of the EBA's work.
By using language readable by a 12-year-old, we were able to clearly explain complex processes to a broad audience.
Our scrolling infographic was translated into each of the 23 EU languages to be shared across all of EBA's social media channels.