Wembley Park is going up in the world.
The area around Wembley Stadium used to be best known for its weekend market and, let's be honest, a tatty journey from the station to the stadium. But that's all changing.
Quintain bought the 85 acre site in 2002 to revitalise the local area with a mix of retail, residential and office developments.
We were brought in alongside our partners London Media to develop a placemaking communications campaign for the area, across traditional and social media.
We developed a multi-strand communications campaign including local stakeholder relations (to support development bids), community relations, campaigns targeting visitors to the area (e.g. attending gigs or sports events) and others targeting young Londoners who might consider moving to the area in due course.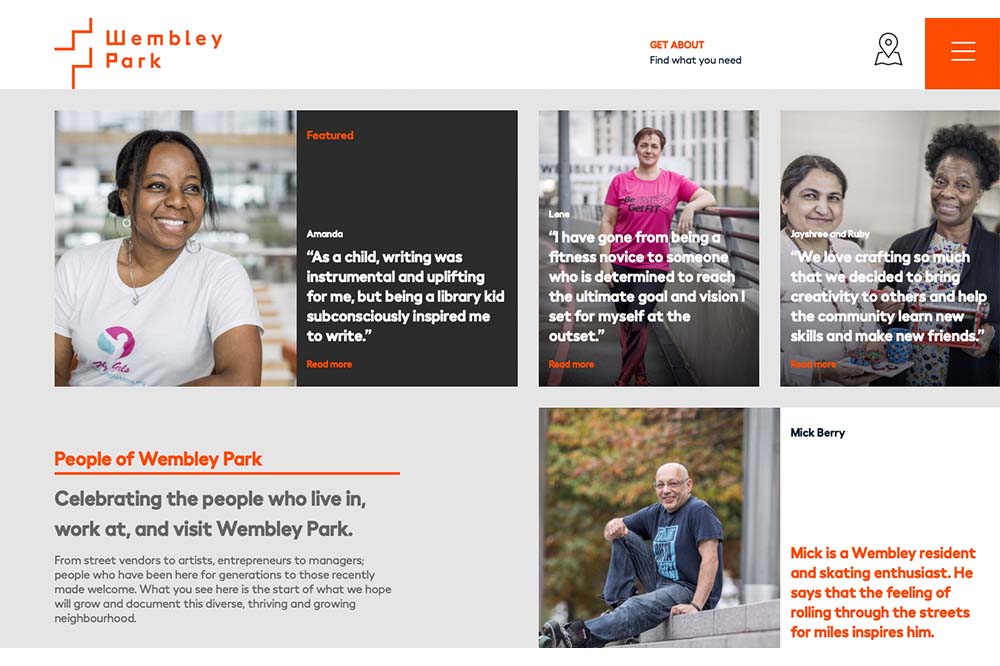 We managed the strategy and content across all of Wembley Park's social channels for three years, producing and scheduling content and booking social advertising to increase footfall, particularly around key events.
We also supported the communications teams as they dealt with issues and crises ranging from an unexploded bomb in the area to gridlock in the car parks.
The Results
"In a very short space of time they took Wembley Park from zero coverage and a tiny social media presence to impressive levels of coverage and social engagement in the right media and channels. The results have had a measurable impact on consumer engagement with our services and with the Wembley Park brand."
In four years we transformed Wembley Park's social presence, and helped to transform its reputation. From the LDO, to the Tipi apartments and recommended addition of BoxPark, Wembley Park is an increasingly attractive destination to visit and to live.
And our paid media strategy which encouraged football fans and concert goers to arrive earlier regularly boosted on-site food and beverage revenues with a very healthy ROI.
Plus, we got to see some great gigs at the Wembley Arena too.