The EU Agency for Fundamental Rights is Europe's centre of excellence for promoting and protecting human rights.
Every couple of years the Fundamental Rights Agency (FRA) brings together a broad community of MEPs and Commissioners, alongside activists and academics to discuss how to maintain and improve Human Rights in Europe.
We have worked with FRA to develop and implement a communciations strategy for both the 2018 and the 2021 Fundamental Rights Forum.
2018 Fundamental Rights Forum
We were tasked with developing and implementing a communications strategy to ensure 600+ delegates at the 2018 Fundamental Rights Forum had the best possible experience.
And to ensure that the issues raised at the Forum were noticed, shared and discussed by people hundreds of miles away. People who would never consider themselves part of the Brussels policymaking bubble.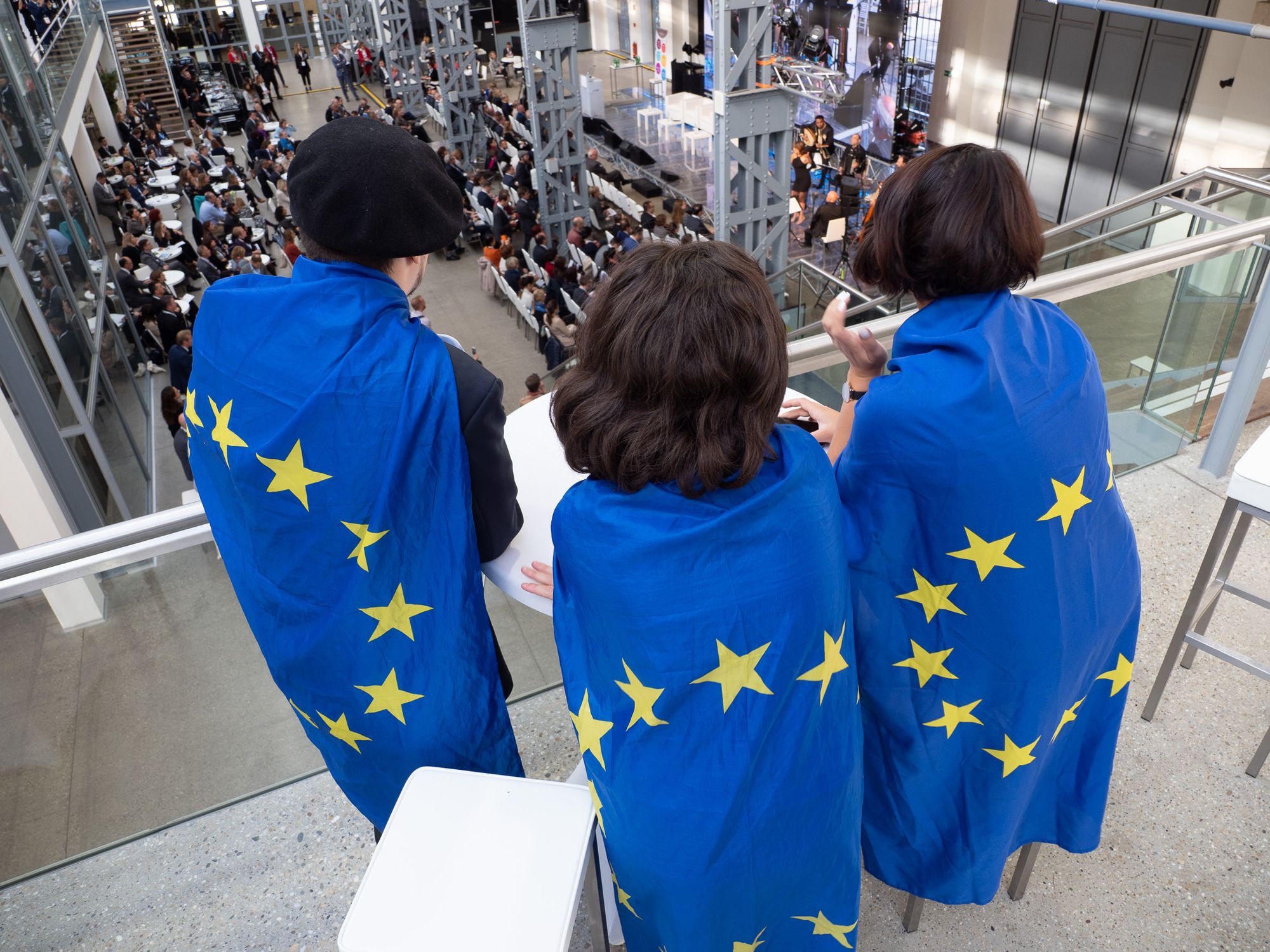 We developed a twin-track approach focusing on owned and earned channels
Create strong visual branding and content across all print, video and digital channels to signpost specific areas of interest for delegates
Identify and then work with genuine Human Rights influencers so they shared their experiences to motivate a broader community
We worked with the FRA's in-house team to deliver that multichannel communications strategy. This included a tailored campaign for before, during and after the three day event including:
Identifying the six key 'themes' for the event
Producing and implementing the visual identity for the event
Creating idents, trailers and on-the-day films
Identifying news-lines from within speeches and sessions
Supporting the Chair to write a closing statement
Interviewing influential delegates to provide 'long-tail' content to use after the Fundamental Rights Forum.
Identifying and working with creatives who could take the messaging from the event to new audiences
The results
2021 Fundamental Rights Forum
Following the success of the communications strategy for the 2018 Fundamental Rights Forum, we were invited by FRA to lead on communications for the 2021 Fundamental Rights Forum.
Like most events in 2021, this became a hybrid event. And much bigger as a result.
As well as delivering a refreshed brand alongside topical human rights themes, our strategy for 2021 helped to recruit:
500+  talented speakers from across Europe to deliver
140 online sessions for more than
3,000 online participants.
We were also asked to produce and deliver one of the keynote speeches for Europe's most prestigous Human Rights Event.
We interviewed Holocaust Survivor and human rights campaigner Eva Schloss at her home, so she could deliver her story of hope to the Fundamental Rights Forum
And we again supported FRA's communications team to deliver real-time news lines for their content and social media strategy, interviews with participants and the Chair's statement.
The results