The ETF helps developing countries better use education and training to harness the potential of their human capital.
As it embarked on a radical reorganisation, the EU agency wanted to foster a shared culture with a new approach to internal communications.
You get one chance to do a reset.
Without a single, cohesive message there was a danger ETF's multiple initiatives could be seen as serving a management point of view, rather than that of the employees it was looking to engage.
The risk was that multiple parallel projects can create compartments. And ETF wanted to break existing silos rather than creating new ones.
So, we united all ETF's reorganisation projects under a single, coherent banner: One ETF. It's guiding light statement and branding set out clear goals and direction of travel.
We also developed and delivered a new internal communications strategy to stitch everything together.
The results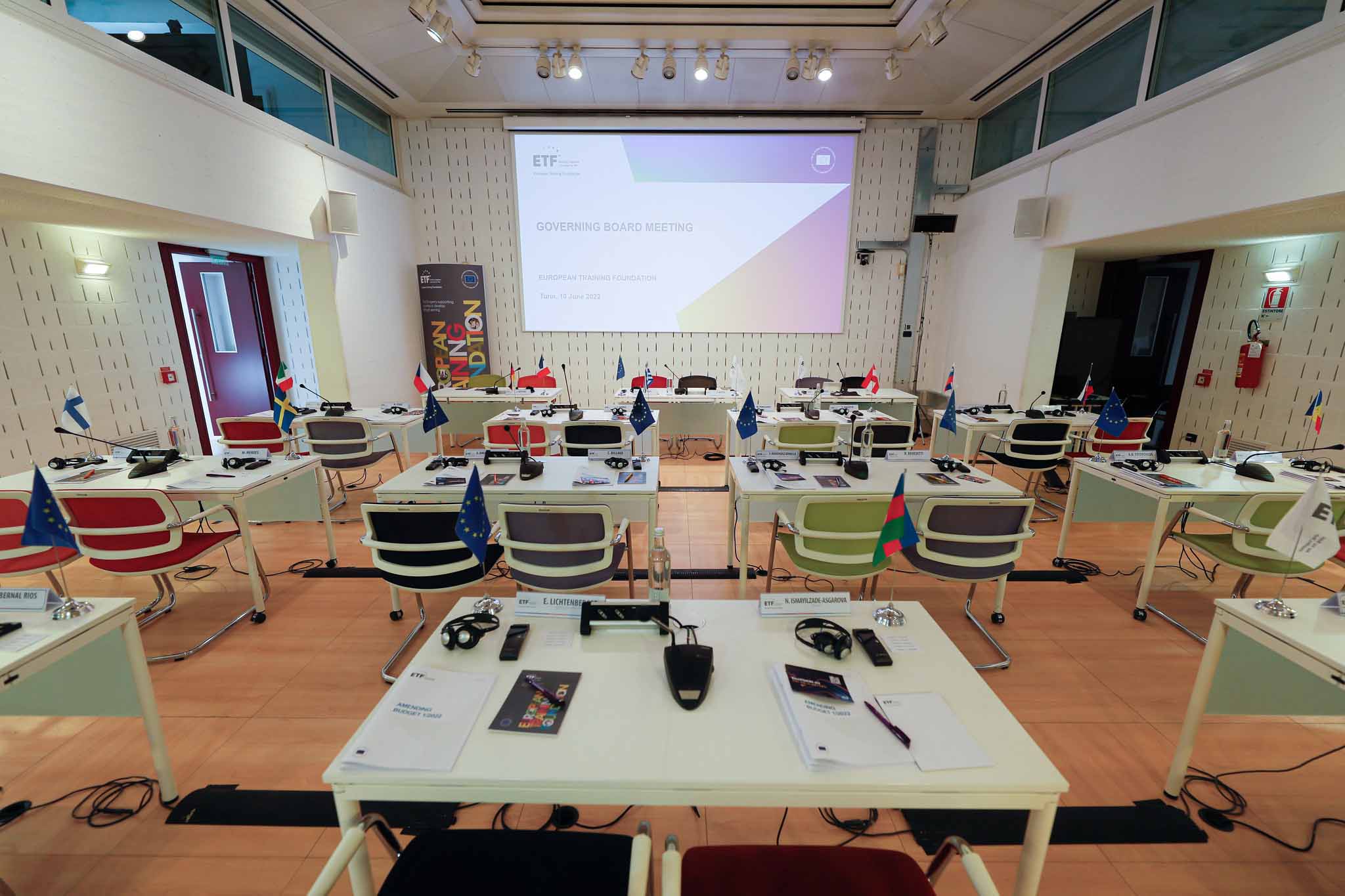 Working alongside ETF, Deloitte and PWC, we produced the One ETF strategy and branding, a clear vision to bring the whole organisation on the same journey of co-operation and improvement.
Our One ETF branding—into which all three projects fit—gave context and a framework that staff could engage with. While our strategy helped improve a number of metrics relating to culture and internal communications.
It encouraged staff input to help create sustainable results within a single goal. Through a series of online workshops with staff at all levels, we helped staff co-create solutions that work for the whole ETF family.
We produced and helped deliver an internal comms strategy fit for the digital age and hybrid working. It gave an inclusive roadmap to break down barriers within the organisation, enabling a more unified approach.
The strategy covered formal and informal communication channels between colleagues. We also created a dashboard to track success.