Behaviour change
We always start with the same question. What do we want our target audience to do differently as a result of our communications activity? How can we make that happen?
3 posts

Internal communications
Draft and deliver an internal communications strategy to instigate and embed culture change across an organisation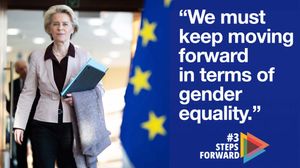 Behaviour change
Develop and deliver a campaign linking gender equality to economic improvement. Put gender at the heart of EU Covid recovery plans and reflect the disproportionate impact the pandemic had on women.

Behaviour change
Design a communications strategy to drive behaviour change and sustainability